LoRaWAN network
Tinksi makes use of a radio technology called LoRaWAN. The LoRaWAN network is designed for sending small amounts of data across long distances using minimal amounts of energy. The network can be used to send precise temperature or humidity data, for example.
In Finland there is a public LoRaWAN network operated by Digita Oy. Tinksi's services work on this network. The adjacent picture demonstrates how sensor data is transmitted to the end-user via the LoRaWAN network.
LoRaWAN is a secure network and the data traffic is encrypted on three levels.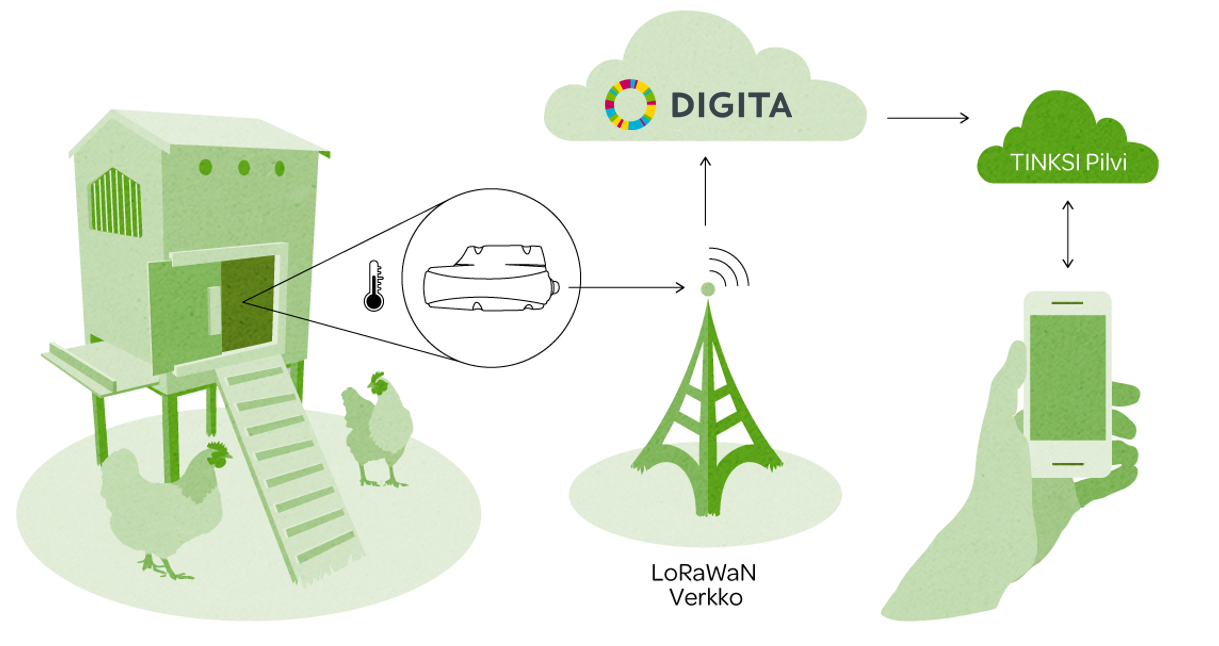 Reception
The map presents an estimate of the coverage of the wireless LoRaWAN network. Light blue depicts coverage when the terminal device is placed outdoors, dark blue when the device is placed indoors.
The LoRaWAN network can be expanded to areas that are currently not covered if there is enough interest in LoRaWAN services in the area.
Tinksi's guarantee: If you have doubts about network coverage in your area, no worries, you can still order a sensor and see if it works for you. If it doesn't, you can return the product and get your money back. 🙂
IoT-LoRaWAN  coverage map